Immortal Diaries. EVENT Hollywood dreams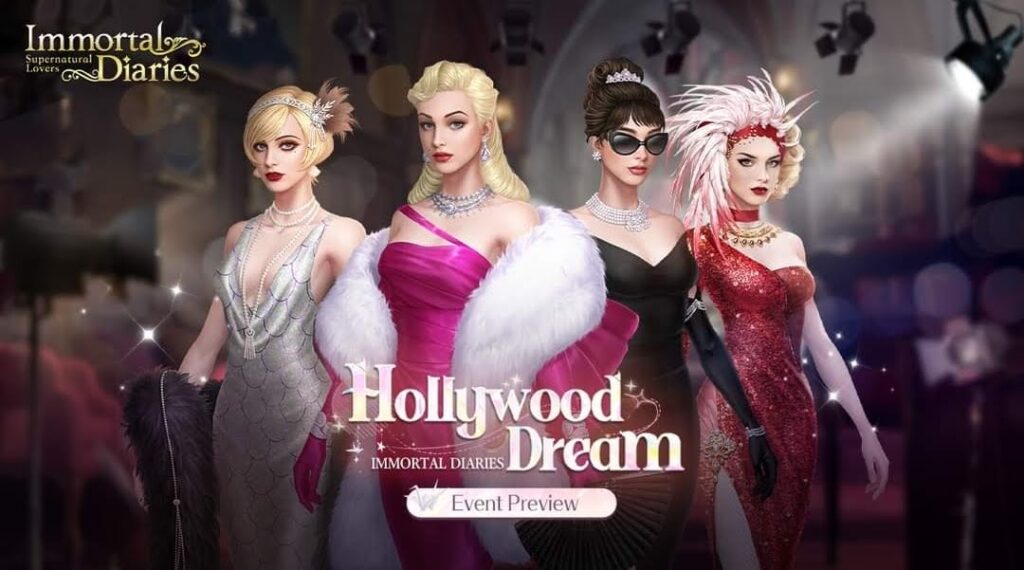 It's one of those rear events that offer more sets at once. However the event lasts as long as others, meaning we have the same 7 days to collect all the pieces from all 4 sets. I find it challenging for f2p. It's also challenging for the ones who play using economic budget for this game. Unless you have a ton of diamonds saved.. what I doubt 😀
Event Tokens
What I really like about this event, that we are able to get separate pieces from these sets.
Another thing I like, we get some free event tokens, rest we get simply by spending time in game, some by completing easy tasks:
Of course it's not enough to claim all 4 sets. It doesn't bring you close to the 1 set but.. But you already may get Item or two. If you have diamonds saved and OR you are willing to spend dollar a day, your possibilities will grow, not the 4 sets, but close to 1 or so, depending on your daily diamond investments.
Don't forget, buy collecting more (15) single items, you will get random scenery you see behind new outfits. Unfortunate we can't choose what we get.
Tag Hunting
So let's get back to our new outfits. There we have choice and our say! So nose up and let's get the "gems" and "pearls" we have been offered! I list my fav picks by rarer tags for tag hunters: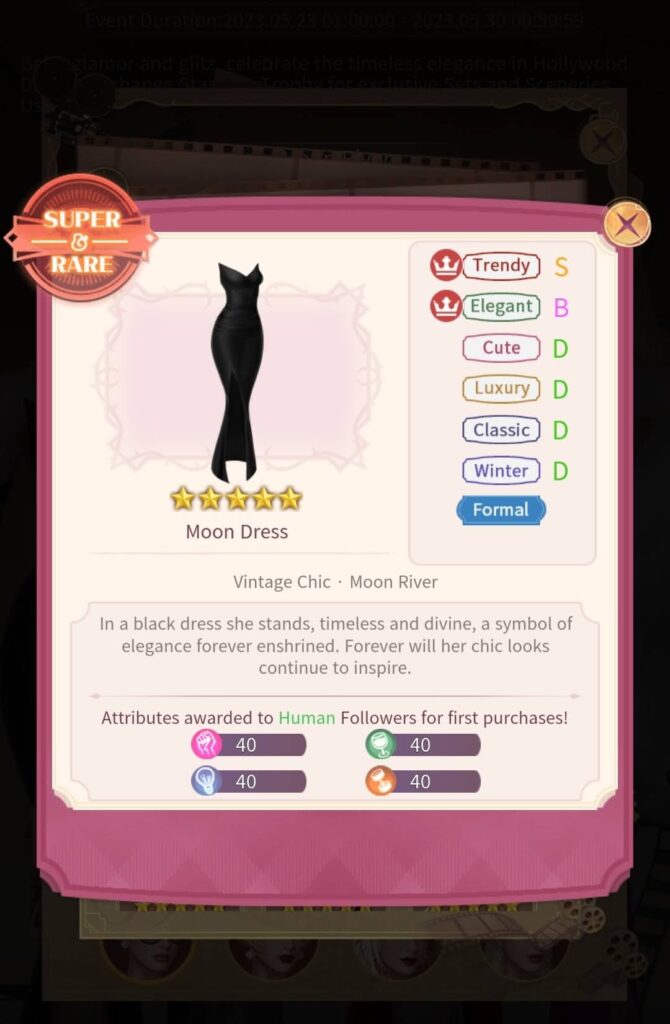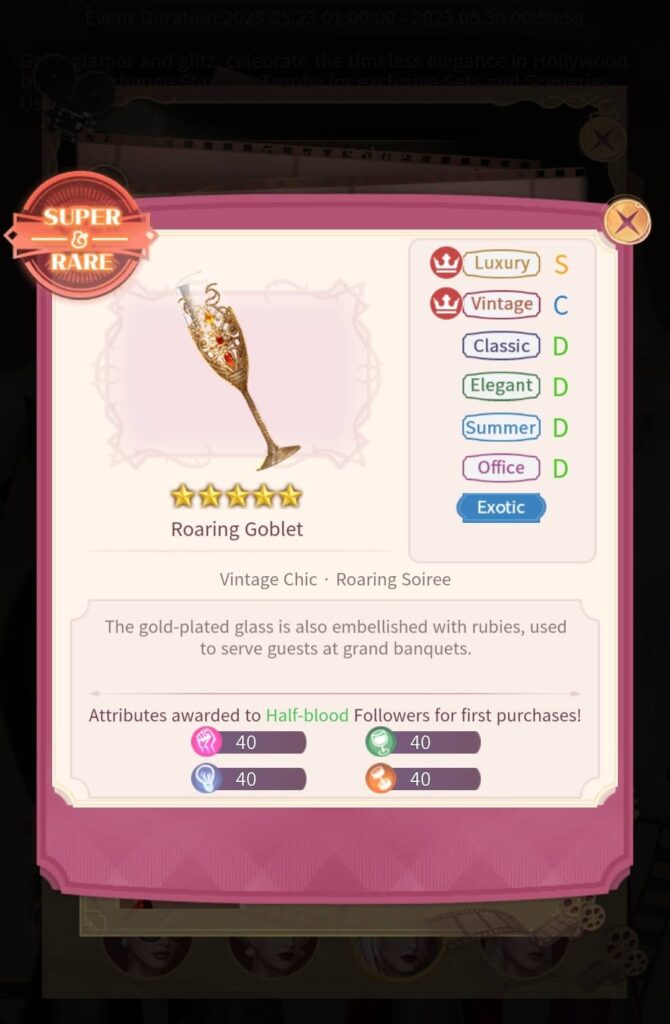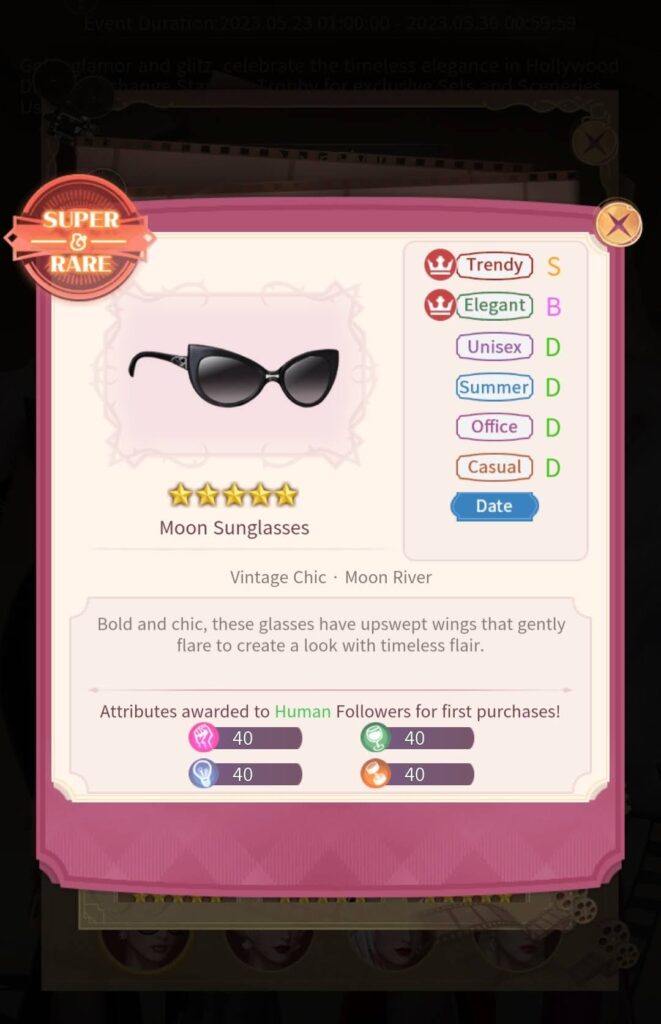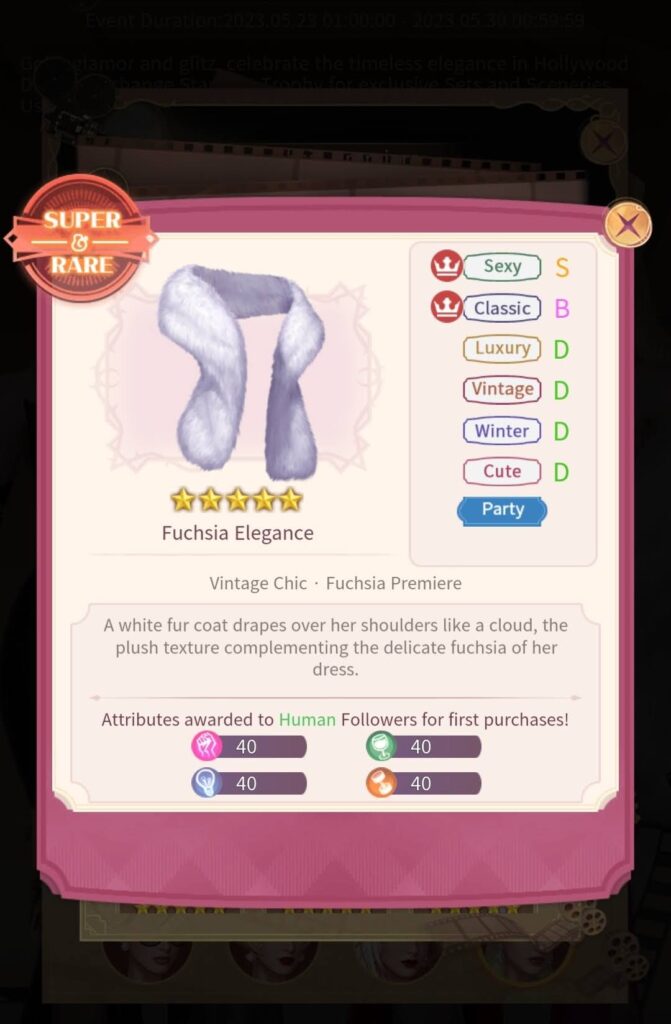 As always, everyones game wardrobes and needs are unique and differ from person to person but I'm looking more at how rare tags are in general in this game so you might decide on your own picks.
Overall I find that the first (black) set is most worthy to get. It also has hair, not the most beautiful tho, but with really nice and useful tags. Some items may be not so worthy for you if you already collected its substitute some time earlier in the previous events or got free from golden tickets. It could have happened with this white fake fur boa and many more like this one are available in these sets, dress included. I advice to check first what you have before you click "buy'. Smart investment in the pieces that are valuable to your will keep your game experience (dates, fashion show and face off) higher.
May luck be with you, beauties!
Danielle -29 May, 2023-
Read more: I wish I knew before starting Immortal Diaries. Look for game Guides, Tips, Strategies at the end of the article
Easy Dress Up guide